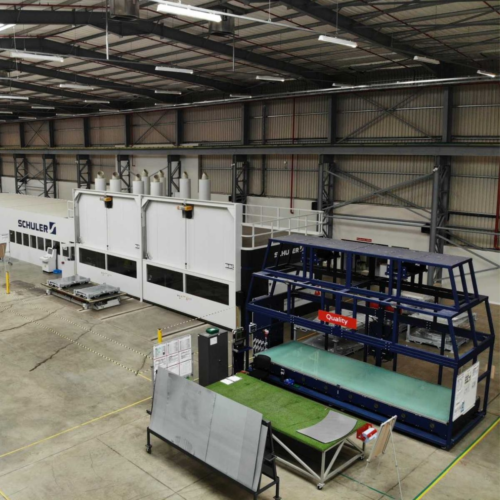 South African owned VM Automotive provide a blanking service in aluminium and steel to automotive OEMs such as Mercedes and BMW.
To service a new contract for the Mercedes-Benz W206 series, a new, state of the art plant and machinery were required.
Previously,  a tape measure was used to carry out sheet metal part inspection, resulting in a slow and inaccurate process.  They decided to invest  an InspecVision Planar 2D automated inspection system for a quick and accurate way of measuring the parts from their new blanking line.
"We were able to improve productivity and accuracy. It's very easy to use and convenient and only takes a few minutes to measure the part and generate a report."
Download case study